Everyone is talking about reopening the country after the COVID-19 pandemic. Whether we should or not…I leave that to the experts. What I do know…is how churches operate. And MANY church leaders are itching to reopen their church!
But you NEED a plan. The world as we know it is now different. It just is. You can't operate the same as you used to and reopening the church needs to be strategic, and well thought out. Regardless of what city and state you live in, you need to have clear guidance for your staff and volunteers.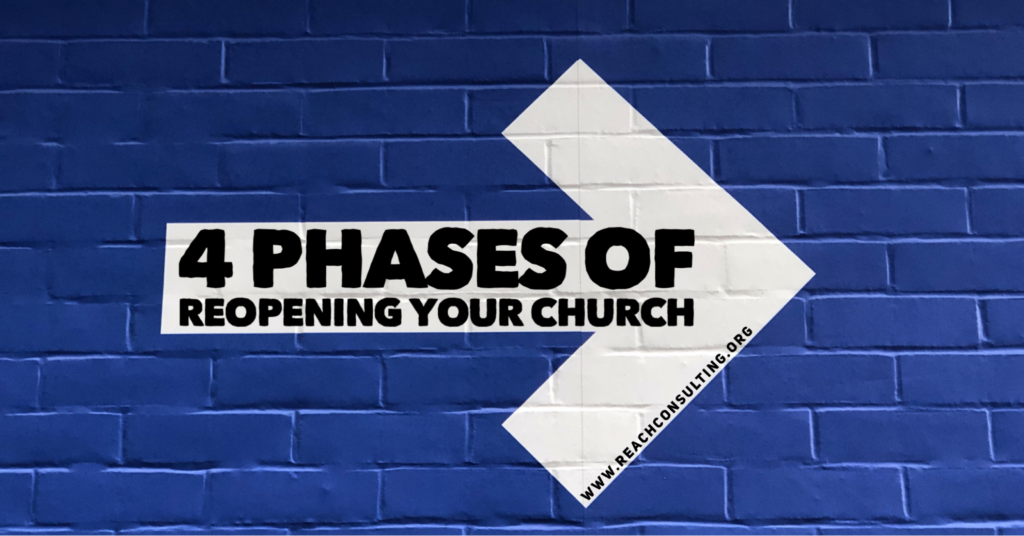 Below is an excellent 4-phase plan to help get you started.
I didn't write the document I'm giving you (it originally was created by WoodsEdge Community Church in Spring, TX, so they deserve most of the credit), but I did modify it to meet the needs of more churches. It's in a WORD format so you can adjust it as you see fit.
This document can be used as a guide for you to create a multi-phase plan for how your staff, services, and church campus can adapt during the reopening process. You can download it here.
There is a LOT to reopening the church. I wrote about 12 other items you need to consider as well.
Be safe, wash your hands, and be the salt and light to those you can't hug for a while.