Part 1 in a Series
There's a tremendous amount of anxiety in pastors right now due to the COVID-19 pandemic. Churches are not meeting on Sundays for service and this naturally means fewer gifts financially. Of the several dozen churches I'm tracking or have been in contact with, it appears that over a third have already seen a reduction in giving. While not a scientific survey, it makes sense. People are not showing up to services and it's easy to forget to give when nobody is asking and when church has been "put aside" for a while.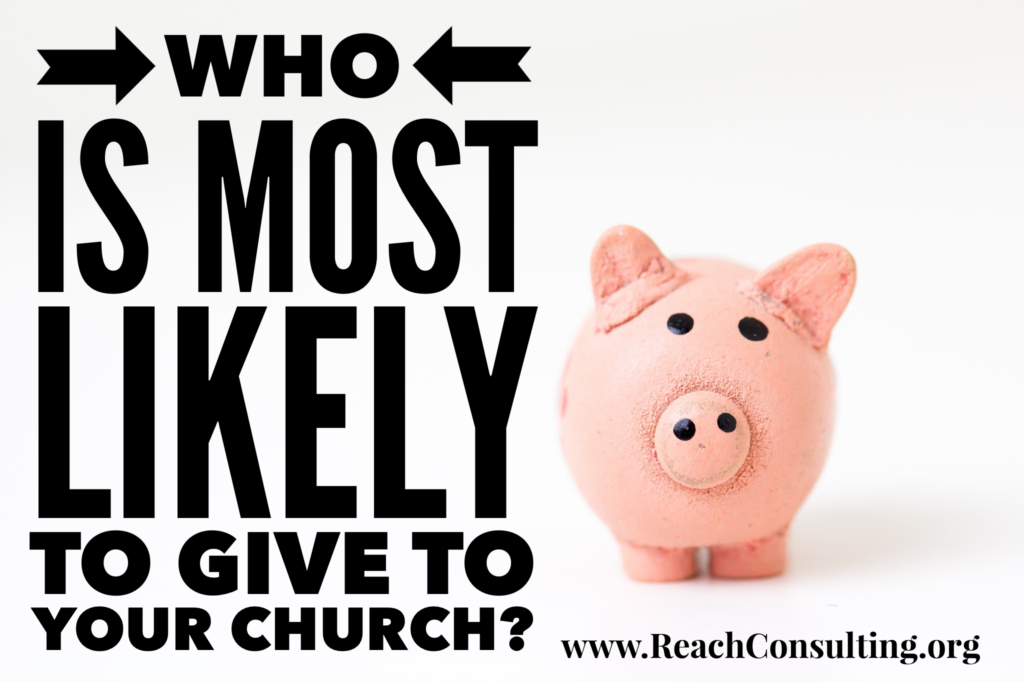 About a year ago, I published a book that had a short section on how to better retain the giving in your church and even increase it. That writing could not be more beneficial than now.
When giving goes down, the default reaction for most churches is to find out where they can cut expenses and spend less. While there is nothing wrong with discovering where you can save money, in the corporate world, the businesses who do the best during recessions are those who also figure out how to increase revenue. Churches are no different.
Below is a modified version of that section that is the first of a multi-series blog post to help pastors with increasing donations and revenue during the pandemic…and hopefully beyond.
So I'll start with the most important question…
Who is most likely to give to your church? The real answer might surprise you. It's not the official church members, the person who has been baptized, the wealthy, or the new believer. It's not the older generation or someone who just got a big promotion. It's also not the emotional person who gives money at every heart-felt request.
The person most likely to give to your organization is the one who just gave. Studies show that people are more likely to give to an organization a second time more than giving to a new organization.[1] The donor has already stepped out in faith once and given something financially. It is easier to keep that first-time person, than to convince someone else to give for the first time. Therefore, when it comes to generating more revenue, your focus should be on existing donors. They've already bought into your vision and purpose. You should still teach about giving and encourage new church members to tithe, but if you are emphasizing giving to the church, do it with existing folks you already have a relationship with.
The person most likely to give to your organization is the one who just gave.

Tweet
Focus on the people you already have, not the ones you don't.
Encourage members of your church to sign up for EFT (Electronic Funds Transfer) or ACH (Automated Clearing House) and automate their giving each month. Those who sign up for automated giving from their bank account or credit card have greater donation longevity than those who do not.[2]
Many of the online companies that provide digital and smartphone tools for making donations easier and more efficient (such as PushPay and Tithe.ly) will tout how online giving increases donations. These claims may be true, but nothing beats out the pre-determined automated gift that the donor doesn't have to think about each month. Nearly every nonprofit survey will show that those who give small amounts every month out-give those who donate fewer times with larger amounts.[3] For most people, it's easier to give $50 per month than $600 one time.[4] Encourage those who are not sure they can give anything substantial to merely start small and give what they can, but on a monthly, continual basis. Not only does this help the church revenue stream, it might help teach them to start trusting God with the little things.
So, when you do ask for those tithes and financial donations, encourage them to sign up for regular, monthly support via some sort of automated system. It's easier for them, increases giving to the church, and helps make the business of church much easier for everyone.
Don't just ask them to give. Ask them to sign up for automated reoccurring gifts through any system that is available. Then be sure to thank them.
If you have any secrets of encouraging people to give in your church, please share them below!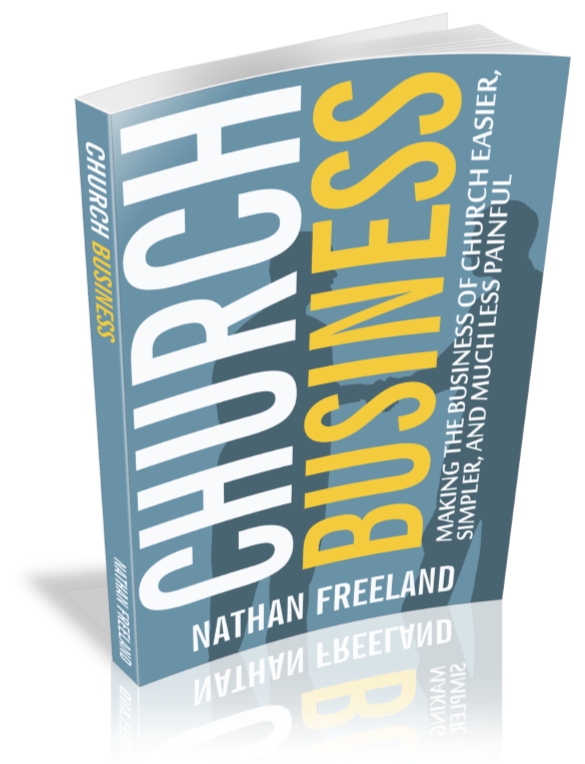 ---
[1] Blackbaud, 50 Fascinating Philanthropy Stats, https://www.blackbaud.com/files/50-fascinating-philanthropy-stats/donor-characteristics.html
[2] NACHA, The Electronic Payments Association, https://www.nacha.org/news/direct-payment-ach-valuable-donor-retention-tool-nonprofits-and-charitable-organizations
[3] Blackbaud Institute, https://institute.blackbaud.com/asset/npexperts-show-the-love-thoughtful-engagement-to-retain-supporters/
[4] Network for Good, https://www.networkforgood.com/nonprofitblog/new-infographic-why-recurring-giving-matters