REACH Consulting has one purpose: to help pastors and church leaders reach their maximum potential in business administration, leadership, and structure.
Why do we do this? Because we believe the Church is the hope of the world. But the Church is run by people and sometimes people need help. We all need a little guidance, some outside perspectives, or a new strategy.
REACH Consulting can help. But why us?
We started out as business professionals but at some point in our varied lives, God called us into the Church to lead as pastors or church executives. We have worked with all sizes of churches, all types of denominations, and served in various capacities ranging from volunteers to executive team leaders to elder board members.
There are a lot of church consulting firms out there, but few focus on the church office operations that happen Monday through Friday. At REACH Consulting, that's all we do! Helping pastors understand and improve their accounting systems, developing office strategies that better utilize their staff and financial resources, and create systems that make the business administration less painful.
Maybe You're Not Quite Ready
That's okay. Often we just need to test the waters when trying something new.
You can start by checking out our blog and videos that give quick and easy tips on how to improve your church business acumen.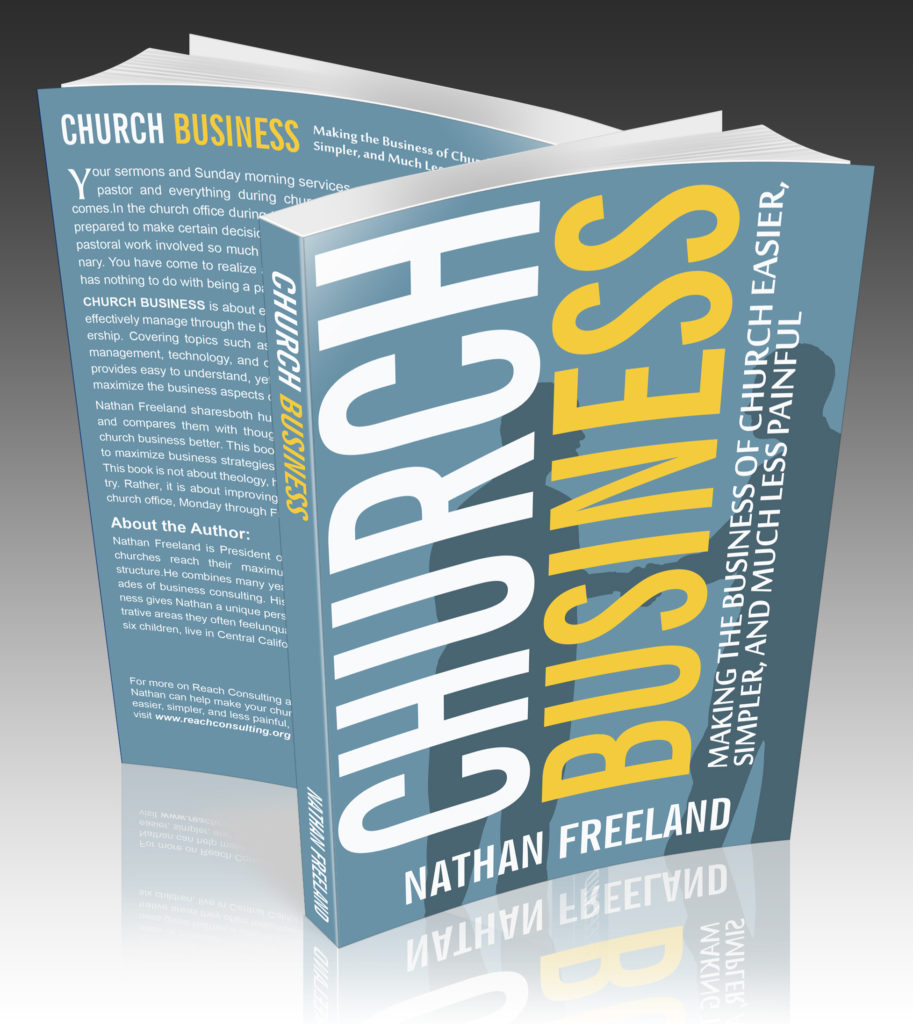 Want something a bit more in-depth? Get CHURCH BUSINESS: Making the Business of Church Easier, Simpler, and Much Less Painful. A new resource written by Nathan Freeland, this book is great resource that capitalizes on years of experience working in the business department of many churches and pastoral consulting.
You can purchase CHURCH BUSINESS on Amazon or if you need it in bulk, from our information website here.
Whether you just need a book or direct and personal consultation, we're here to help pastors and church leaders with the leadership of their church.
You're in the business of church.
We can help with the church business.